Become a Client & Get to Know Our Client Portal
Becoming a client of Aegis Appraisals means having personalized access to our intuitive Client Portal that sends you updates about the status of your appraisal request every step of the way.
Our Client Portal is designed for small lenders, businesses, law firms, Realtors®, investors, and individual home owners that want to establish a long-term working relationship with Aegis Appraisals. However, even if you plan on only needing our services once, you may still find the convenience of using our client portal to be the right option for you. Register today and find out!
Once you have registered, you can log in to your portal at any time by clicking the "Log In"  button in the top right corner of our website.
Get to know what our portal can offer you. In one easy-to-use location, you can: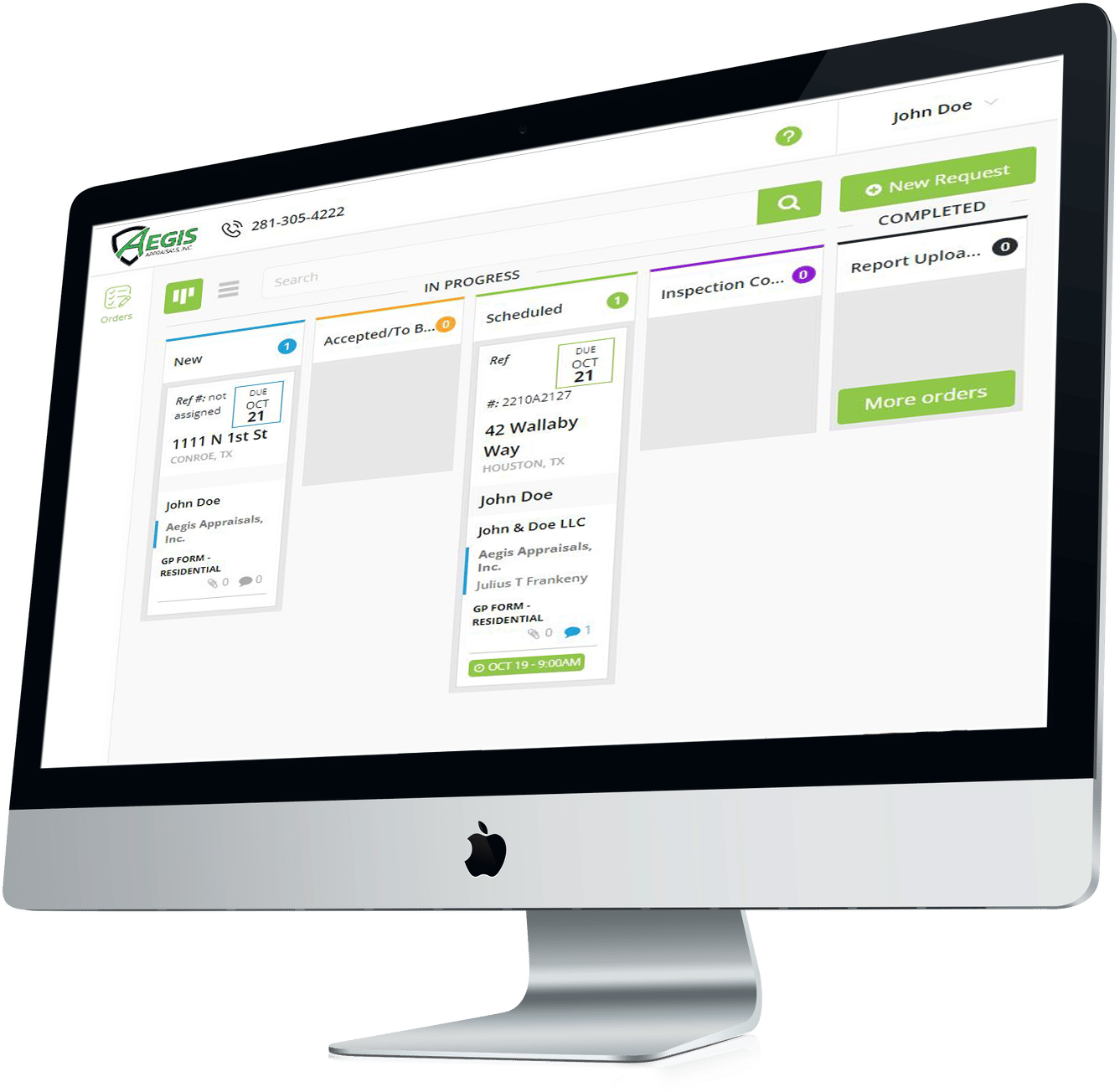 check the status of your order
receive appointment notifications
message your appraiser & our staff
view and print invoices online
download your report upon completion